Wachtor Electronics, Inc.
Authorized Distribution and Service for MEI (CPI), Conlux, Pyramid, American Changer, Rowe, Standard, AMS, Vendo and USAT
Welcome to Wachtor Electronics, where we pride ourselves in the repair and sales of bill validators and coin mechanisms in the vending, retail, and gaming industries. We distribute MEI (CPI), Conlux and Pyramid coin mechs, bill validators and recyclers as well as USAT telemeters. We are the mountain west distributor for AMS and Vendo Vending machines and the authorized sales and service of American Changer, Rowe and Standard Changemakers changers.
- We do in house service of complete dollar bill changers making them pay change like they were new again. We can convert them to MEI, the best bill acceptor on the Market.
- We service and repair vending machines. We do in-house repairs and carry a large stock of parts to service and update vending machines. We can repair compressors, upgrade boards, install LED lighting and credit card readers, do complete overhauls and everything in-between.
- We do onsite service. We have a dedicated service technician that can come to you.
Wachtor Electronics
73 W Truman Ave
Salt Lake City, UT 84115

Contact us 801-485-2289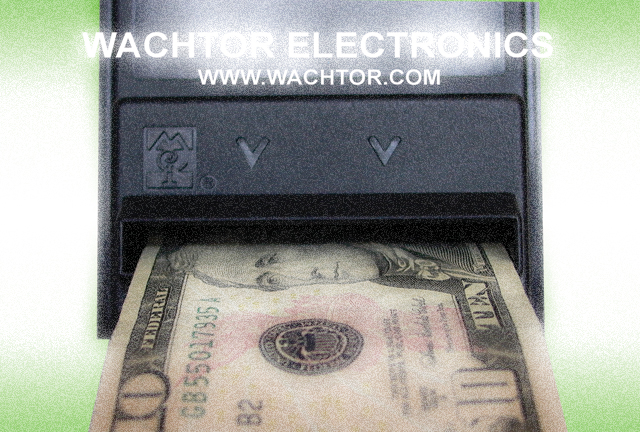 New